Product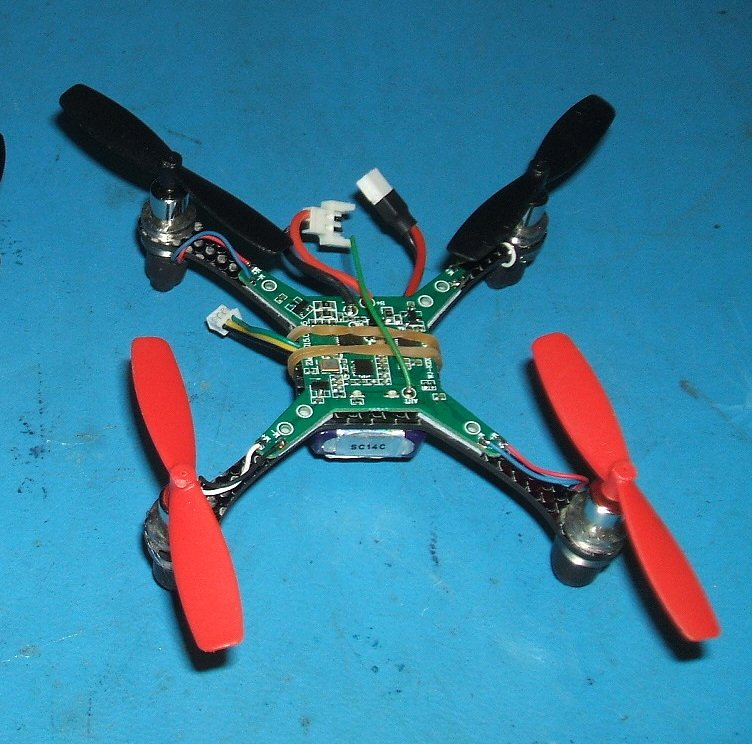 If you are looking for some great performing lightweight 100mm to 200mm brushless frames, check out the Rocket Quads store.
If you have any questions about a particular design here, feel free to email me.&n... Description
Mugenski centre plate for tubular frames in 1.5mm CF. Estimated weight is less than 3.6gm. It has three FC/4in1 esc mounting options:
30.5mm FC/4in1 esc in normal position

, the M2 holes will need to be drilled out to 3mm if required.

30.5mm FC/4in1 esc offset 45 degrees.

20x20mm FC/4in1 esc in a 45 degree offset position, the M2 holes can be drilled out to 3mm if M3 hardware is to be used.
Additional Information
Dimensions:
Showing a 20x20mm FC/4in1 esc in a 45 degree offset mounting position: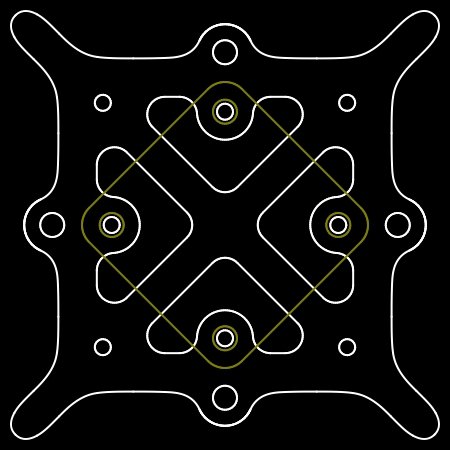 Standard size 30.5mm FC/4in1 esc in 45 degree offset position:
Standard size 30.5mm FC/4in1 esc in normal position:
Overlay of Rev 1 centre plate with 45 degree offset (in dark yellow), its basically the same outline, shown here as a possible option for the lower centre plate:
Overlay of Rev 1 centre plate (in green), it has the the same outline for the fingers on each corner, shown as a possible option for the lower centre plate:
The green lines show the plate against 8mm diameter tubes:
Review Section ( Total Review:0 )
No Review Found