Product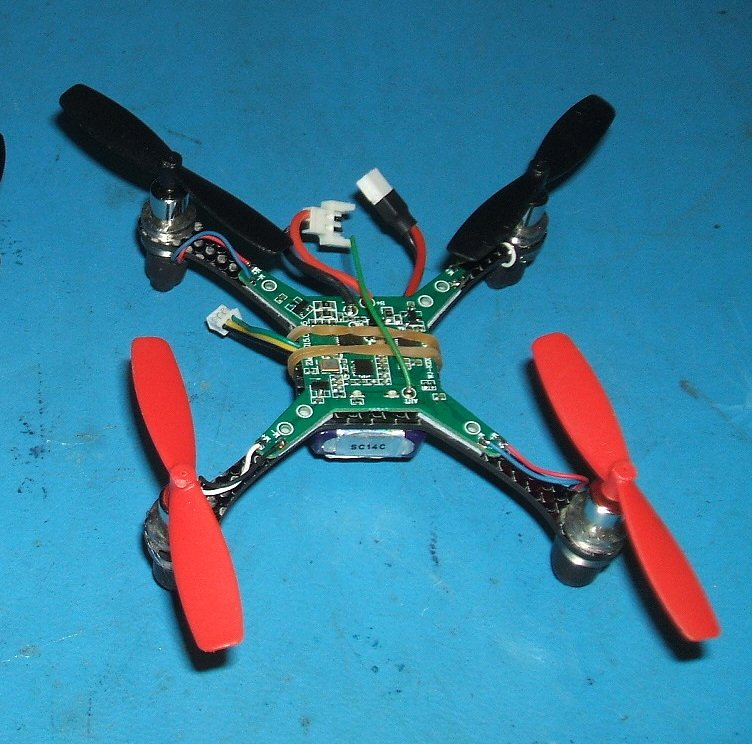 If you are looking for some great performing lightweight 100mm to 200mm brushless frames, check out the Rocket Quads store.
If you have any questions about a particular design here, feel free to email me.&n... Description
7mm motors brushed frame, 90mm diagonal, thin arms, 2mm thick CF, weighs 2.15gm.
Motor holes are 6.9mm so will have to be reamed or sanded or filed to allow the motors to fit. Arm width is 2.4mm at the narrowest point.
Compared to the CF793 Rev 1 frame on the left in the pic below, the arms are narrower, but much stiffer in the vertical plane. The CF weave is aligned with the arms on this frame, which adds to the strength (and the cost price).
This is an experimental frame but should allow good performance from 7mm motors.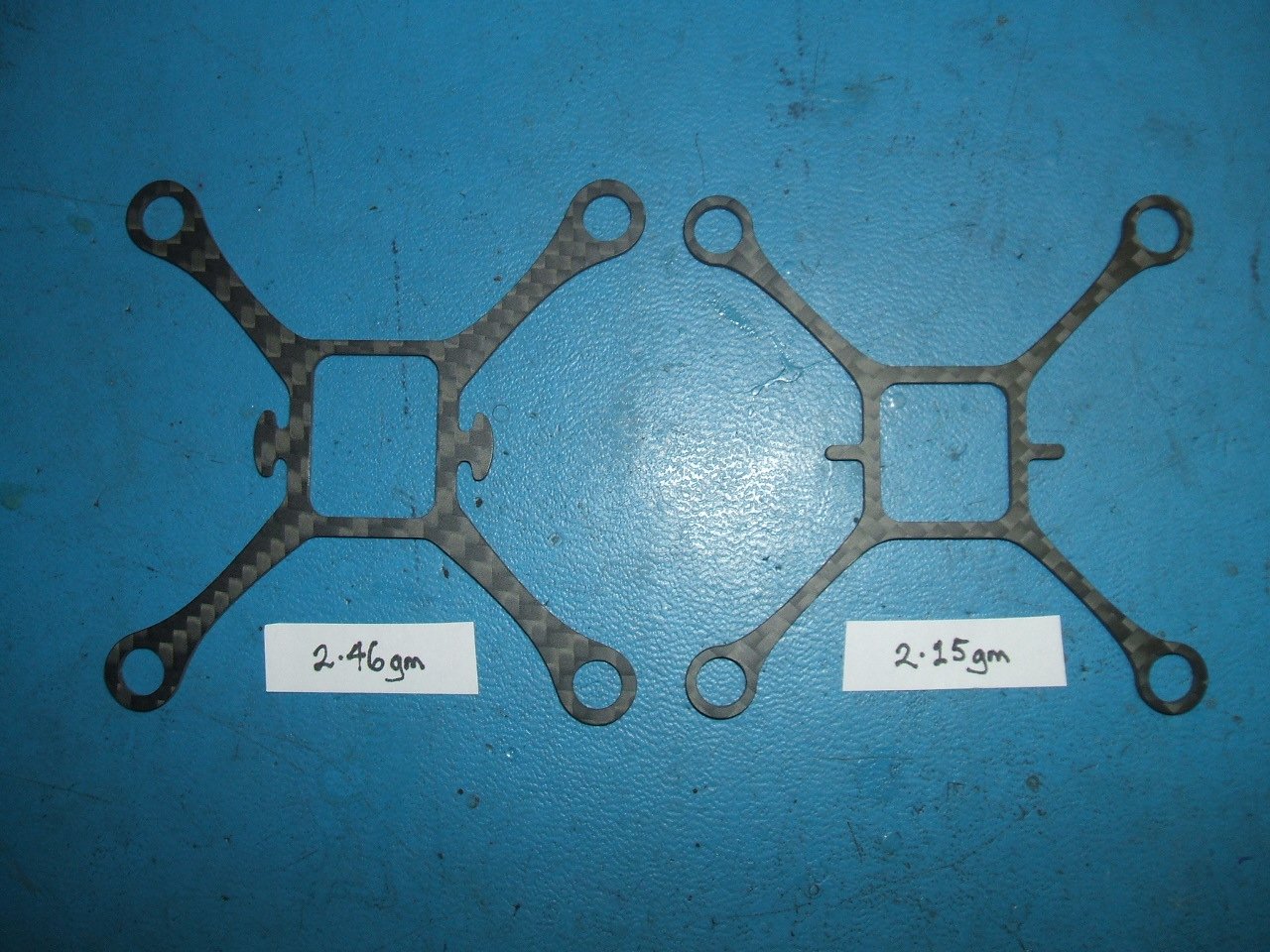 Here is a build with a cut-down E011 FC running Silverxxx firmware, and Syma X5/X5C motors. It weighs 21.4gm without battery.
Review Section ( Total Review:0 )
No Review Found