Product
Item List
Description
The Micro Ghoul 100 is the 2" version of the Ghoul 220 5" Freestyle frame.
NOTE: Hardware currently not included, you will need:
4x M2x20mm screws
4x M2 Nuts
JST Connector
Some 16awg silicon wire to use as vibration dampening standoffs (works great, just cut to lenght and remove the internal wire)
Small LiPo strap or rubber bands
Blue Threadlocker (yeah, use it on the M2 nuts and for the M2 motor scews)
Biadhesive (just a little under the cam and to mount the receiver)
This is a very specific build to get the most out of this size and design with a tested and reliable setup, scroll down for a list of reccomended parts!
It's made for a 16x16 Flight Controller and 4in1 ESCs, RTF is ~65g with the reccomended build, LiPo included!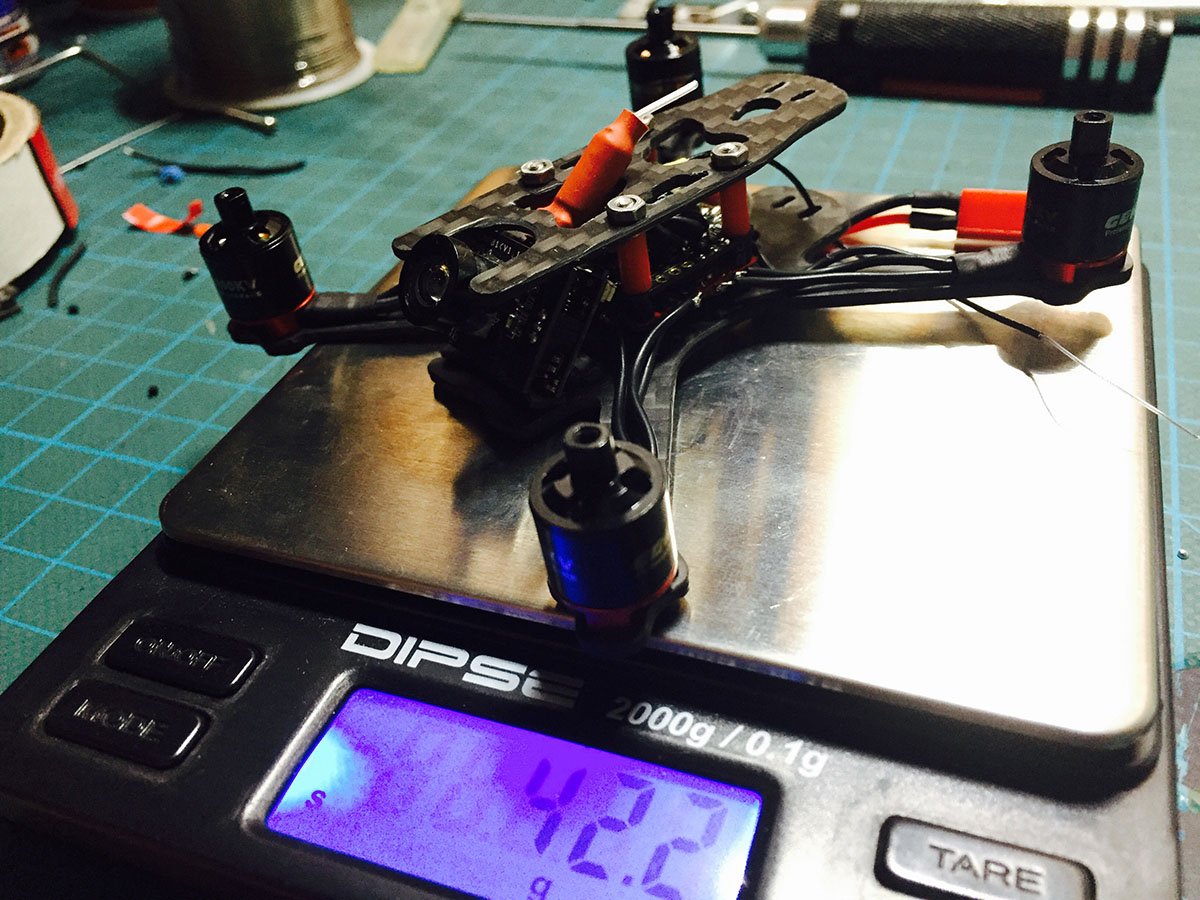 IMPORTANT: As Gemfan Hulkies are not currently available for the public to buy with the "squared hole" for their 0806, I reccomend to get the "Alternative" Motors and Props linked below.
Reccomended build:
Flight Controller: Furious FPV Racewhoop – The best 16x16 FC around, from the Furious FPV team!
ESCs: Furious FPV Fishpepper 5A 4in1 – 4in1 16x16 ESCs for a nice and clean build, perfect for 2" at 2S.
Motors: Gemfan M0806 6200kv – Great little motors, they really work great with this setup.
Alternative Motors: Born To Be The Best 0806 6200kv - They are almost like the Gemfan ones, but with a standard prop mount.
Props: Gemfan Hulkie 2040-3 "Squared hole" for M0806 – [COMING SOON]
Alternative Props: Gemfan Hulkie 2040-3 "Standard" - The standard version for the BBB motors.
FPV Camera + VTX: FXT FX798T – Decased and with dipole "stinger" antenna. To fit a CP you will need to remove it and soldering it back after assembly.
Receiver: FrSky XM – Great micro receiver from FrSky, but you can also use a R-XSR for diversity etc, or any micro receiver to suit your transmitter.
LiPo: Turnigy nano-tech 300mAh 2S 45-90C – Nice cheap LiPos with the perfect power to weight ratio for this setup.
Additional Information
More details can be found here.
I'll update this with more in-depht photos on how to build it, but it's pretty straight-forward.
Micro Ghoul Photos
Micro Ghoul Flight Video
Feel free to contact me at evilfpv@gmail.com or at info@jacopobassan.me if you have any questions.
#MICROGHOUL
Review Section ( Total Review:0 )
No Review Found